Employee wellness programs are becoming more popular in the workplace as employers seek to gain wellness beyond medical and gym membership programs. Employers not only want the health of their employees, but they also want these measures to retain talented people and stay with the company for longer.
Employee health is the habit of improving a person's overall health through education on good diet, exercise habits, or mental health issues that create unhealthy conditions for short-term and long-term survival. The benefits of workplace wellbeing initiatives are increased engagement, reduced medical costs and reduced physical stress for employees.
Impact of the Wellness Program on Employee Satisfaction
One of the benefits of workplace wellbeing initiatives is the impact on employee satisfaction. Four in five employers agree that their trial has increased employee satisfaction.
Experts also believe that employees actively participating in an organization's wellness initiatives in the workplace are more satisfied with their work and benefits than employees who are not participating in its efforts. Also, those who take this program are less likely to look for a new job next year than those who do not.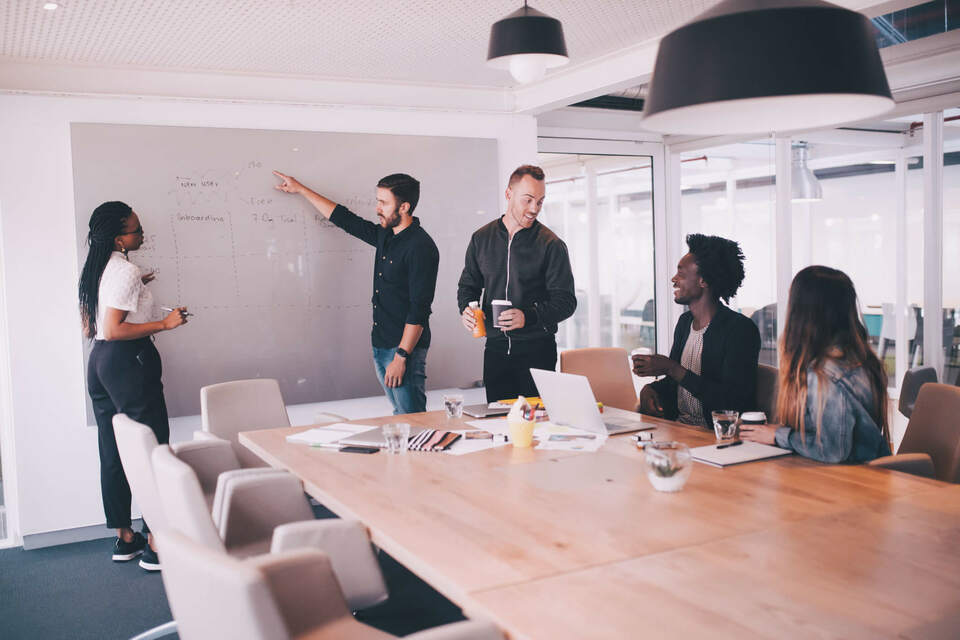 Balance Work and Weight
Some companies are now offering free yoga, Zumba classes, or customized training onsite at nearby facilities to make fitness opportunities more accessible. As a result, weight loss management in the workplace is increasing rapidly. Participating in regular training sessions also helps employees develop a sense of teamwork and friendship.
Companies are also beginning to redesign their workplaces to lose weight by including vending machine options with fresh and healthy snacks, fruits and vegetables instead of doughnuts.
Through a variety of fitness programs and healthy eating options, employees have the opportunity to experiment with many options to find the best fit for a healthy lifestyle. The more convenient healthy options are, the more likely people are to try them out and stay together longer.
Workplace Stress Management
Physical fitness has been proven to reduce stress and increase energy. However, mental health is increasingly recognized as an equally important trend. Stress management programs show that spending a short amount of time each day on mental health through various tasks can be of great benefit to rejuvenation and self-confidence.
Meditation is also used as a daily stress management tool and is one of the most concentrated efforts to manage daily pressure. Leading organizations include meditation classes in their wellness programs to help employees learn this valuable tool.
Social media can play an essential role in a company's wellness program as its vast reach helps people take the right path to improve their health. Creating social networks, mobile apps, and online engagement motivates employees to participate in workplace wellbeing initiatives. The more employees participate in your schedule, the greater the impact.

Today, companies worldwide are finding that sitting behind their desks all day does not help their employees' health and wellbeing. Instead, it is essential to give the body and brain a break to promote health and restore these health tendencies wellness initiatives in the workplace are crucial. So that employees in your office remain happy and do their work more efficiently.